Who's At Fault in a Parking Lot Accident?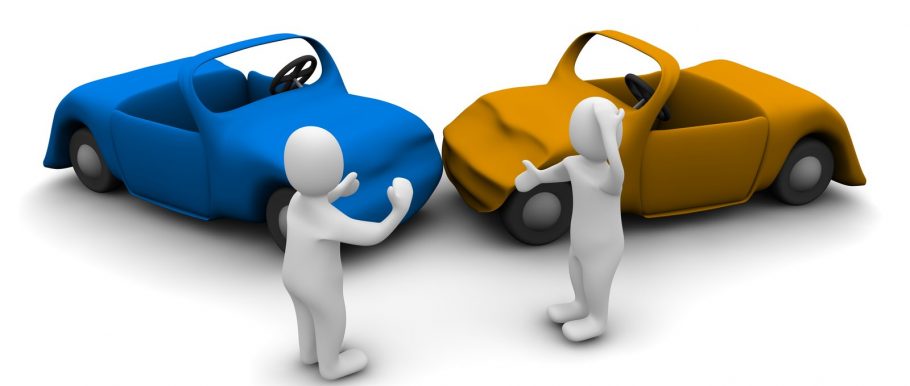 Parking lots always seem to be chaotic and crazy this time of year. Unfortunately, parking lot accidents are pretty common. 
There's a lot going on in a tighter space, and everyone seems to be in a hurry to get to where they are going. People are probably not paying as much attention as they are only really concentrating on finding a space to park in. Pedestrians are walking around the parking lots, carrying bags, holding on to children or just trying to find their vehicle and other people are pulling in and reversing into parking spots, all at the same time. Look at pretty much any parking lot and you'll see what we mean!And when there are so many variables going on at the same time, the likelihood of a parking lot accident is increased.  
Common Accidents in a Parking Lot
One of the most common accidents that occurs in a parking lot is when a driver is backing up or pulling into a space and hits another car but there are so many different types of accidents too:
You may be going into a spot and someone is backing out and hits you. 

You may be going into a tight spot and accidentally hit the parked car next to you (or vice versa). 

Someone may hit you as you are opening your door. 

Both you and the car behind you may back into each other at the same time.
Who Could Be at Fault?
Parking lot accidents aren't usually split right down the middle for determining who's at fault. They are typically treated in the same way as other car accidents because just like on main roads, parking lots have right-of-way rules. But since a parking lot is considered private property, the rules that are set in place are usually enforced by the property owner. As such, parking lot accidents do not abide by the highway traffic act.
Who has the Right-Of-Way in a Parking Lot, anyway?
While driving around a parking lot, some drivers may get confused by who exactly has the right-of-way. The best way to determine this is by considering the type of lane you are in. Parking lots have two basic types of roads; "thoroughfares" and "feeder lanes". A thoroughfare is generally a lane that exits onto a road. Feeder lanes are smaller lanes that typically begin and end at the thoroughfares.All stop and yield signs in a parking lot disregard the 'right-of-way' rules. These signs should be observed in a parking lot in the same way as you would while driving on the road. 
What do you do if you are in a parking lot accident?
Like other accidents, it is important to get as much information as possible.
Take pictures of the vehicles involved and the damage on both vehicles.

Write down all the details about the accident, like what you were doing at the time, time of day, weather details. 

Take a photo or write down the license plate of the other vehicle and their insurance information.

Exchange name and insurance details of the other driver.

If you are not at fault, contact your insurance company right away.

If damage might exceed $1000 you should call the police.
When involved in any car accident, providing as many details as you can will always help benefit you and the other party involved. Drive safe out there but please note, this article is not intended to be advice. The best advice is to call your Broker for advice as no one accident is the same. 
Want to read more about the rules that determine fault? Check out the Insurance Act, R.R.O 1990, Regulation 668 for fault determination rules.