Are you a home owner in Ontario?
Get a quote in minutes.
Starting at $20/month, it's quite possibly the best insurance in Ontario.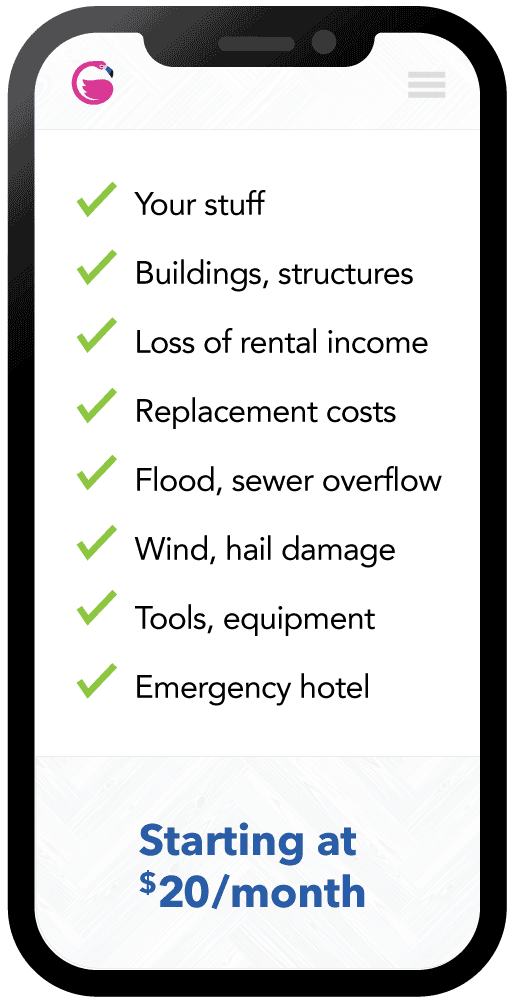 What's Home Insurance?
Home insurance is a form of property insurance that could cover losses and damages to your home, and to assets inside your home in the event of fire, flood, weather or theft. Homeowners insurance can also help protect you for liability coverage for accidents and incidents that happen in your home or on your property in the event someone trips and falls, you damage someone else's property and more.
Home insurance could protect you from having to pay large amounts at a very difficult or emotional time. Like most types of residential insurance, condominium insurance protects you and your personal belongings in the event of loss or damage from fire, flood or theft.
What Does Home Insurance Cover?
Your home insurance may include coverage for:
Severe weather incidents
Dwelling (foundation, windows, doors)
Home contents
Detached structures
Additional living expenses
A comprehensive home insurance coverage policy typically covers both your home and the contents for all risks, except for risks specifically excluded. Uninsurable perils generally include flooding or water damage caused by floodwater; landslides and earthquakes, freezing of indoor plumbing, damage by raccoons, rodents, insects and flamingos (and other birds).
Optional home insurance coverage typically covers earthquakes and sewer backups and can be purchased in addition to your standard home insurance policy.
How Much Does Home Insurance Cost?
If you want to save money and carry more financial risk of some losses or damages yourself, you can consider a basic or named perils policy. In this case, your nest would be covered only for the named perils stated in your insurance policy.
Additional factors including the value of your home, the property in your home and the level of coverage you feel most comfortable with all can influence how much you will pay for home insurance. To see how affordable home insurance can be, get an online quote here.
How to Buy Home Insurance?
Simply answer a few questions and Insurego will connect you with the best home insurance policies in Ontario. Not sure which home insurance policy is right for you? Call us at 1-84-INSUREGO to talk to our chief home insurance flamingos!
Just put in your address and
Insurego will handle the rest.
Switch and save,
with no hassle.
When you join the flock, you get all the exclusive discounts and promotions that are not available to the public. We protect our flock, and your information is kept 100% private.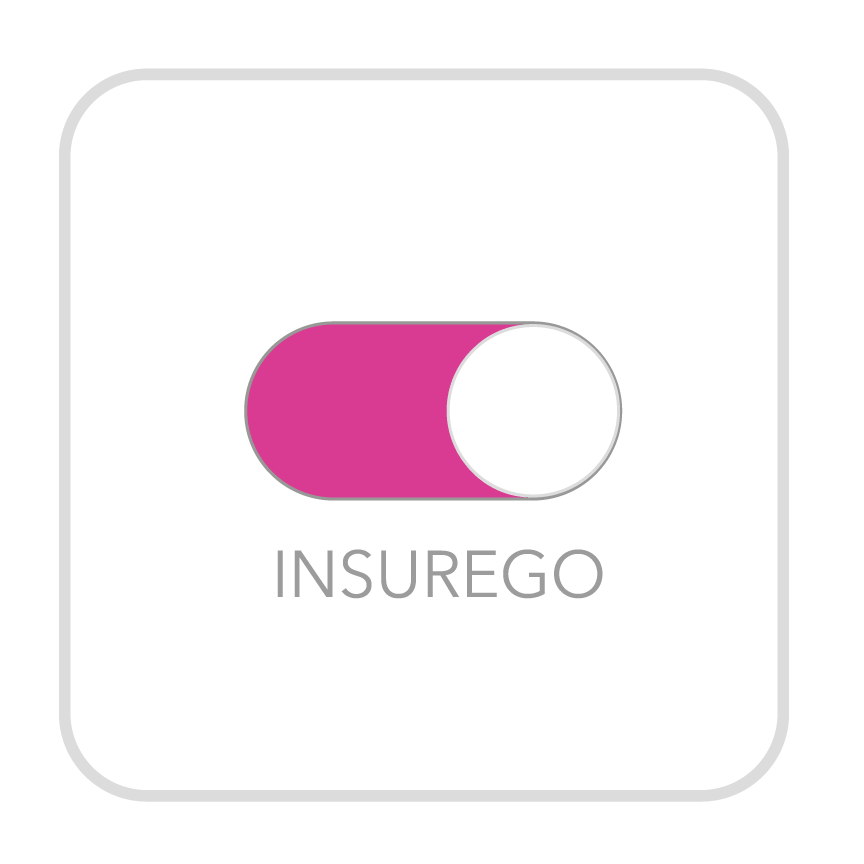 Flamingos are pink because of the food they eat. Crustaceans and plankton contain beta-carotene which contain carotenoid pigments. The feathers under their wings are black and you only see these feathers when they are flying. Regardless of whether your vehicle is red, black, pink, blue or other colours with fancy racing stripes, you need to legally protect yourself with home insurance.