Are you an Ontario condo owner?
Get a quote in minutes.
Starting at $13/month condo insurance doesn't have to be flocking expensive.
We unlock the best rates in Ontario and make sure you are paying only for what you need, saving you money.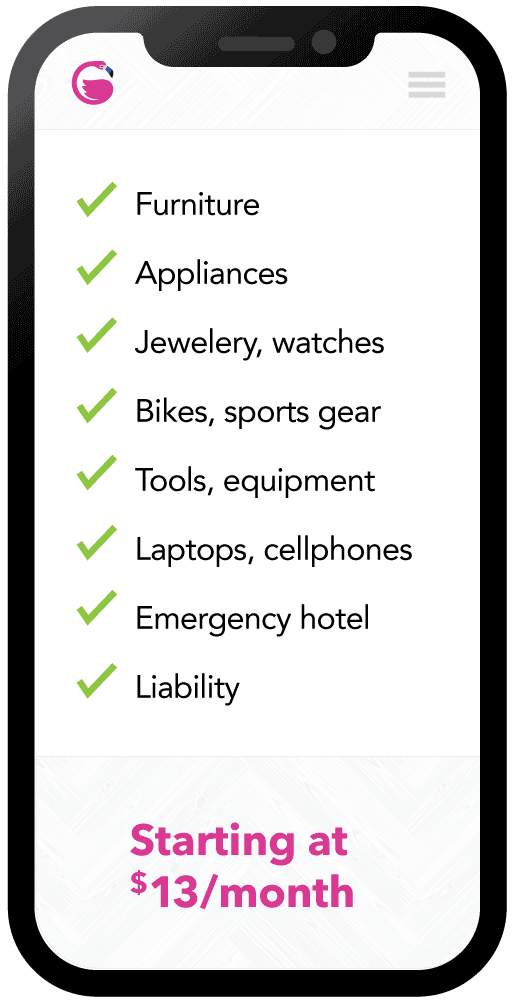 What's Condominium Insurance?
Condo insurance is typically not mandatory, and you may think that your condominium association's insurance coverage is enough protection. So, you don't need your own condo insurance, right?
Afterall, your condo association's insurance covers damage to your condo building, its grounds, common areas and other external fixtures. But, your own personal condo insurance covers what your condo association's master policy doesn't cover, namely everything inside your condo unit. Like most types of residential insurance, condominium insurance protects you and your personal belongings in the event of loss or damage from fire, flood or theft.
What does Condo Insurance cover?
Your condo insurance may include coverage for:
Your appliances
Your personal property and valuables
The interior walls
Installed fixtures and improvements made to your unit
Additionally, your condo insurance protects you against liability claims in the event of injury or property damage you are found responsible for. Where your condo insurance likely differs from other residential insurance is the additional protection it provides specifically related to major repairs to the condominium complex or building that are a result of damage originating from your unit.
How much does Condo Insurance cost?
Now that depends on several variables including the value of the property in your nest and the level of coverage you feel most comfortable with. An All-Risk policy will cover the contents in your unit along with all improvements you made to your unit, while simple contents insurance covers your belongings from losses up to a specific amount. To see how affordable condo insurance can be, get an online quote here.
How to buy Condo Insurance.
Simply answer a few questions and Insurego will connect you with the best condo insurance policies in Ontario. Not sure which condo insurance policy is right for you? Call us at 1-84-INSUREGO to talk to our chief insurance flamingos!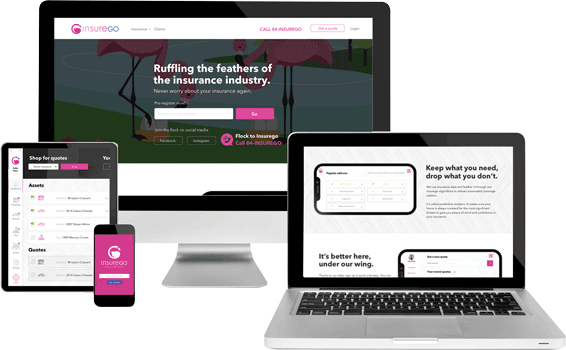 Just put in your address and
Insurego will handle the rest.
Switch and save,
with no hassle.
When you join the flock, you get all the exclusive discounts and promotions that are not available to the public. We protect our flock, and your information is kept 100% private.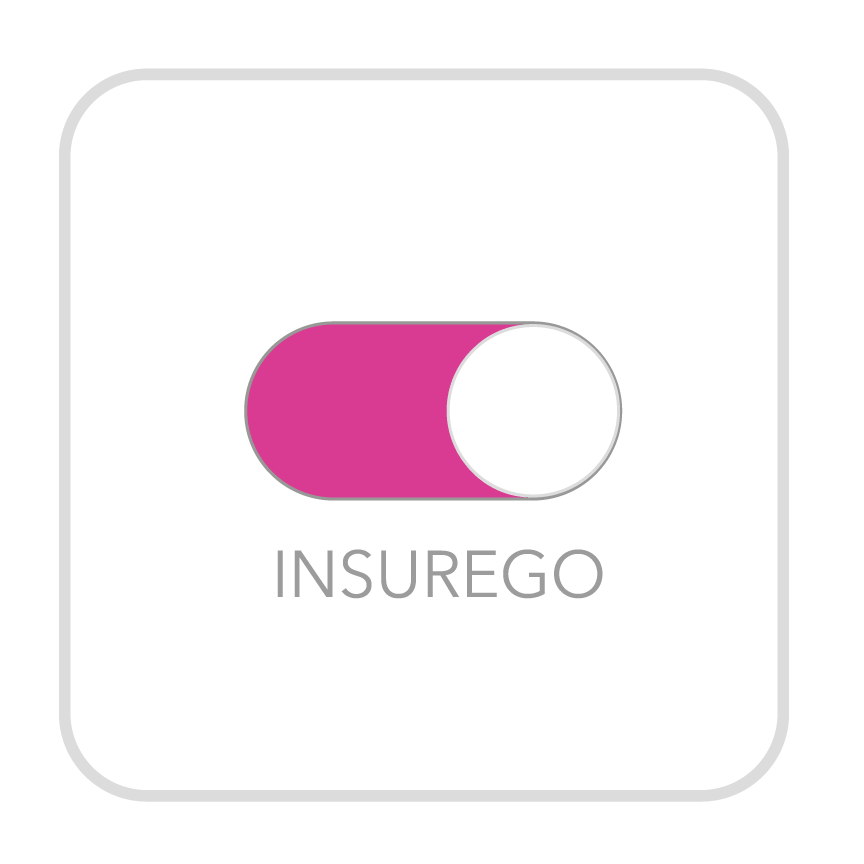 Flamingos are pink because of the food they eat. Crustaceans and plankton contain beta-carotene which contain carotenoid pigments. The feathers under their wings are black and you only see these feathers when they are flying. Regardless of whether your vehicle is red, black, pink, blue or other colours with fancy racing stripes, you need to legally protect yourself with condominium insurance.