What's Auto Insurance?
Auto insurance protects you against financial loss in the event of an accident or theft. Basic automotive insurance is a requirement for operating your vehicle.
There are four mandatory types of auto insurance policies to legally insure your vehicle. They are:
Liability - this helps provide coverage if you are involved in an at-fault accident in which the other driver sues you.
Accident benefits - this helps provide coverage if you or someone in your vehicle is injured in an accident.
Direct compensation benefits – this helps cover the cost of damage to your vehicle in accidents in which you are not at fault or partially at fault.
Uninsured motorist - if you are in an accident with an uninsured driver or a hit-and-run.
Insurance providers rely on big data when establishing car insurance rates. If you live in an area of town with more break ins or accidents then you may pay more than someone else who lives in a different area of town.
What Does Auto Insurance Cost?
The cost of your auto insurance is influenced by several factors and circumstances including:
Your vehicle type - make, model and year are considered and the likelihood of your model being stolen.
The primary driver's age - typically, the more experience you have the better your driving record, which is why older, more experienced drivers typically pay less premiums than younger drivers.
Your location – more densely-populated areas tend to have higher rates of claims than rural areas.
Vehicle use - your driving habits and daily usage can also influence your rates. If you drive hundreds of kms a day.
Driving record - we like to offer discounts for clean driving records. If you have traffic tickets for speeding, texting or impaired driving, your premiums will be impacted.
How Can I Lower My Car Insurance Rate?
Many of the insurance providers Insurego partners with offer incentives to help you lower your automotive insurance rates by reducing your risk to insure. These could include:
An anti-theft device - making your vehicle more difficult to thieves can help!
Winter tires - safer driving in the winter lowers your risk.
Multi-line insurance bundles - combine both home, tenant, landlord or condo and auto insurance to save.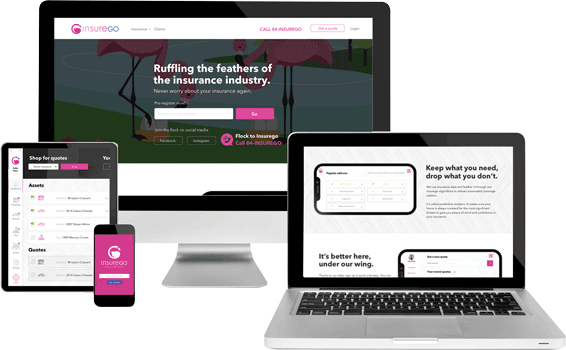 How to Buy Auto Insurance?
Simply answer a few questions and Insurego will connect you with the best automotive insurance policies in Ontario. Not sure which auto insurance policy is right for you? Call us at 1-84-INSUREGO to talk to our chief auto insurance flamingos!
Switch and save,
with no hassle.
When you join the flock, you get all the exclusive discounts and promotions that are not available to the public. We protect our flock, and your information is kept 100% private.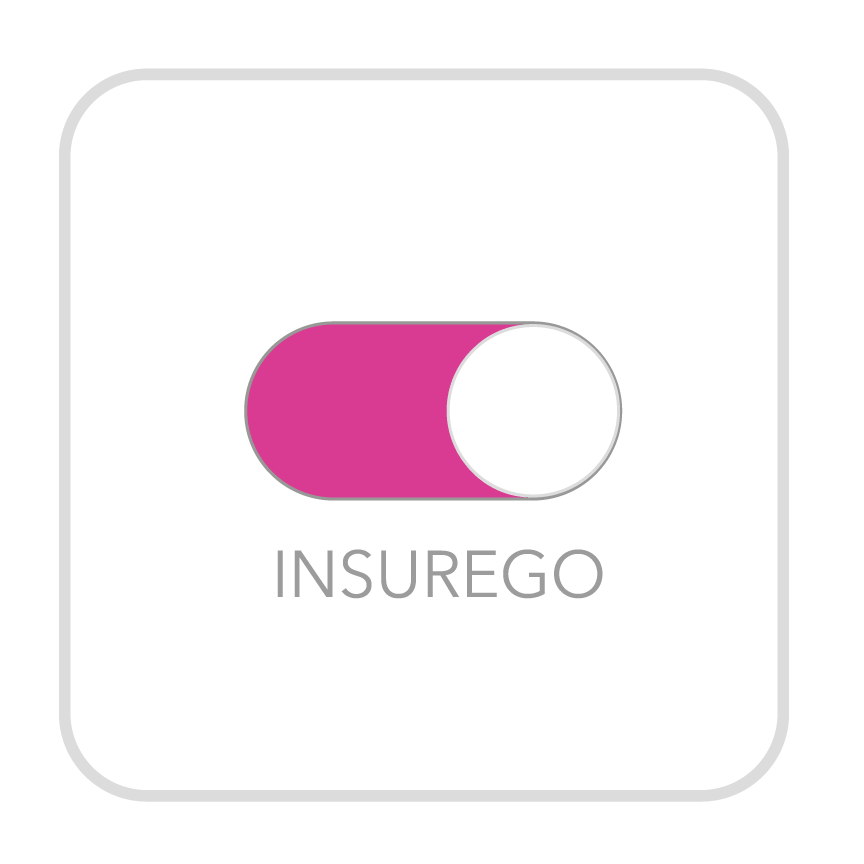 Flamingos are pink because of the food they eat. Crustaceans and plankton contain beta-carotene which contain carotenoid pigments. The feathers under their wings are black and you only see these feathers when they are flying. Regardless of whether your vehicle is red, black, pink, blue or other colours with fancy racing stripes, you need to legally protect yourself with automotive insurance.